My name is Mel Elderfield and I work abroad for a living.
bitcoin hong kong But it's more than just a living- it's a complete lifestyle. It allows me to chase my hobbies, grow my skills, fund my travels, and enjoy unrivalled freedom as I move around the world impulsively.
This way of life has been my jam since 2011, and in that time I've turned my hand to all manner of crazy jobs. I've made friends on virtually every continent, and I've pushed myself further than I ever deemed possible.
buy bitcoin in hong kong It's not for everyone, and it's definitely not all sunsets and rainbow unicorns.
This lifestyle is inherently riddled with ups and downs, and I frequently face-plant my own glaring shortcomings.
But I share these openly and honestly… and I wouldn't change a thing.
It's been, and continues to be, an insane journey of mad adventure and self development.
And if you're looking for a gimmick-free way to fund yourself round the world, then this may just be it…
buy bitcoin in hk Working abroad could be your golden ticket to travelling the world, as it has been for me.
It could be your key to endless adventures, your access to remote destinations and exotic cultures.
And it is a relatively simple strategy for funding travels.
I'm not about a career right now; I'm about a lifestyle.
My philosophy is that I just need enough to fund my passions and indulge my adventures, and I take life one step at a time to achieve this.
I have found this simplistic approach to living makes me very happy.
I know what my priorities are and I know what I want. I see that youth is fleeting, and that the time to be reckless and spontaneous is NOW.
Maybe you want to do this on your gap year.
Maybe you've just graduated and want a little break before the 'real world' (be warned, you probably won't go home).
Maybe you want to take a sabbatical.
Or maybe you want to be a bit of a Peter Pan like me.
Whatever you want… Let me show you how working abroad can fund your travels.
If you wanna go, just go
How to work the world, by Mel Elderfield
If you wanna go, just go... but how?
This is all very lovely, but enough of the fluff. You want to know HOW to go. So let me show you.
The real juicy shizz is in my fortnightly newsletter. It's full of exclusive stories, top tips and actionable advice.
Become a goer... subscribe today!
I've got myself round the world for 4+ years by working abroad
And now I want to help you do the same.
How? I've broken this site down into 6 badass blobs to get you going. Get amongst it and start your adventure!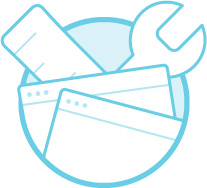 Where could you go?
My stories and guides on all the epic places I've been lucky enough to experience!